AUTUMN IS COMING: PREVENT COLDS NATURALLY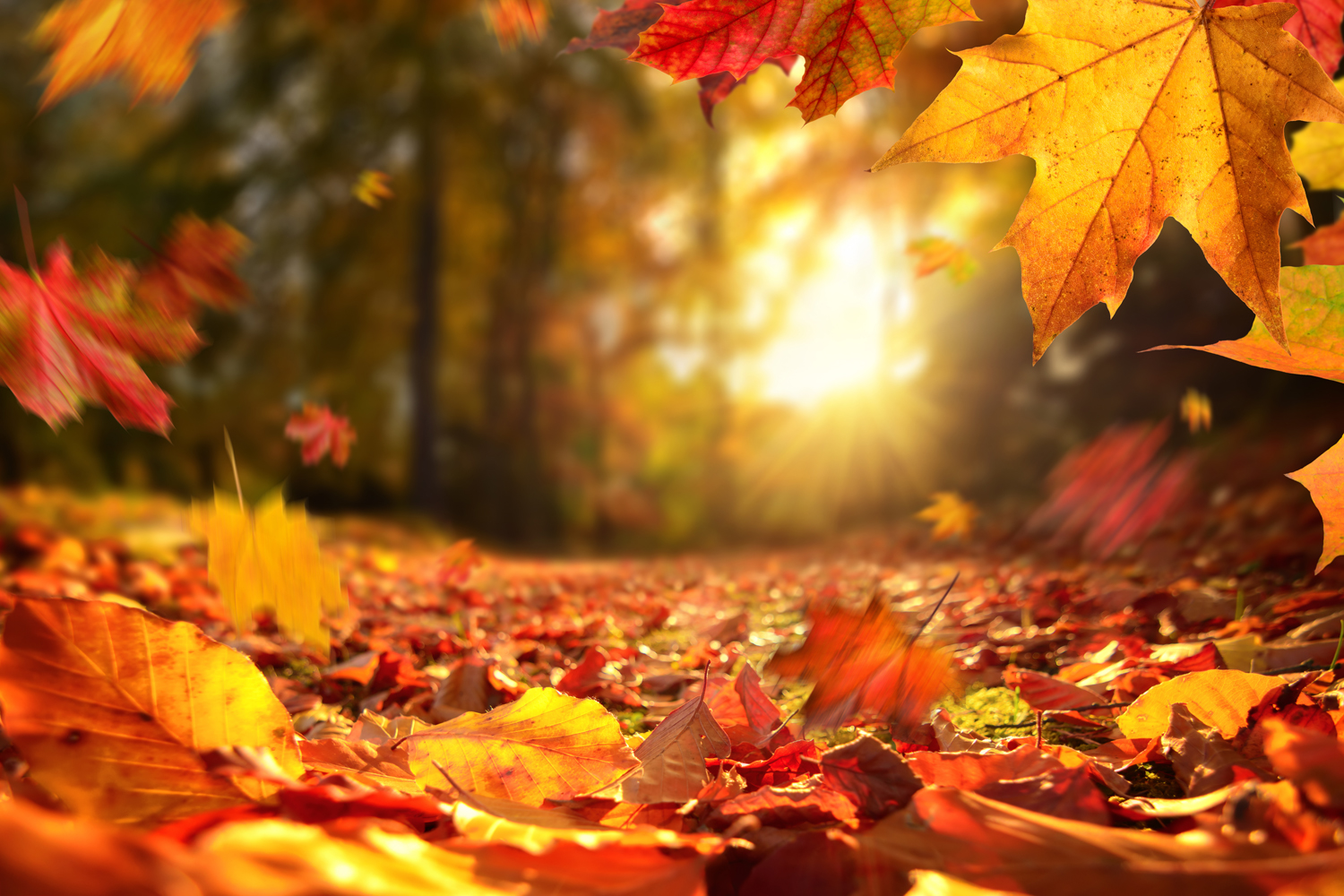 Admittedly, many people may not yet think of autumn in late summer, and even autumn as Indian summer can once again be glorious. But the nasty days come sooner than you would like. And it is important to be prepared for them in good time. With natural vital substances, we can do our defences some good early on.
We are all familiar with this. In summer, we are full of energy, fit and bursting with zest for action. We are also much less ill. But when the autumn and winter days arrive and it gets cold and dark again, it's as if someone flips a switch. Suddenly we are tired, listless and far more susceptible to colds. Our throat is scratchy, our nose is stuffed up and we would prefer not to leave the house or the sofa. Where has the fitness and liveliness of summer gone?

Admittedly, many people may not yet be thinking of autumn in late summer, and autumn as Indian summer can once again be glorious. But the nasty days come sooner than you would like. And it is important to be prepared for them in good time. Especially in the cold autumn and winter months, the body needs vitamin-rich support from nature to help it and strengthen its immune system. The optimal diet is needed! If you eat the wrong foods, your body will lack the vitamins that are important for a strong immune system. It is therefore advisable to eat at least five portions of fruit and vegetables a day. In addition to fruit and vegetables, carbohydrates, protein and healthy fats should also be on the table.

Ready-to-eat meals and similar industrially prepared foods disturb the metabolic balance.

But just when we should be eating foods that are richer in vitamins and minerals, we tend to indulge in hearty and sweet foods. Our eating habits automatically adapt to the seasons. Especially on cold days, a rather high-calorie and unhealthy diet is one of our favourites. It is easy to reach for greasy and sweet foods - also as mood lifters on the dark autumn and winter days. But this is short-term thinking. Because the necessary power and energy are lacking as a result.

Ready-made meals and similar industrially prepared foods supply our bodies with various synthetic chemicals that are new to them and disturb the metabolic balance. Our fast, modern lives also drain our vital nutrient reserves. Sugar consumption also uses up a large part of our nutrient reserves and also promotes the infestation of the intestine with the fungus Candida albicans. Caution is also advised with crash diets. If you eat too few calories, you weaken your defences.

Autumn and winter are the peak season for colds

The following scenario is also familiar: The cooler autumn days are usually followed by a wave of colds, as summery warm and wet cold days often alternate. Daytime and nighttime temperatures can diverge widely during the first days of autumn. Cold viruses have an easy time of it, especially if you have trouble getting rid of your airy summer clothes and get cold over time. When the body cools down, the body's defences are weakened. The fact that autumn and winter are the peak season for colds is also due to the fact that people crowd closely together in closed rooms during this time and droplet infections can occur more quickly. If stress or a poor diet also weaken the body's defences, viruses can invade the body more easily and trigger a cold.

Nature helps to make the body strong and fit for winter
If you want to get through the cold season healthy and fit, you can do a lot about it and should do something good for your defences right now. Fortunately, nature helps to prevent colds and make the body strong and fit for the winter. Vitamin power is provided by sea buckthorn, for example. Sea buckthorn is rich in vitamin C, the number one defence vitamin. In addition, sea buckthorn berries also offer important tannins and beta-carotene. Ginger is one of the oldest useful plants and a true remedy. The pungent vitamin bomb helps to get the immune system going and effectively prevent colds. Ginger, for example in the form of "gingerol", gets the circulation going and activates the metabolism. Its antioxidants stimulate the immune system and thus support the body's defence against illness. The spiciness of ginger increases blood flow to the nasal mucous membranes and activates the body's own heat receptors. Germs are removed more quickly and this helps to prevent a cold. Ginger also contains essential oils and germicidal ingredients. Ginger thus supports our immune system in a very special way and makes us less likely to get sick when autumn arrives.

The potassium salts contained in Arthrospira prevent viruses from penetrating the cell.

Arthrospira provides further help as a herbal, highly effective virus killer. The natural substance quickly and comprehensively provides the body with everything it needs to supply every cell of the body with sufficient oxygen and nutrients, to strengthen its defences and to rid itself of excess acids, toxins and other harmful substances. Regular intake has the effect of reactivating the body's self-healing powers. The potassium salts contained in Arthrospira prevent viruses from entering the cell. Chilli powder and the pepper spice piperine further ensure clear airways. At the same time, in addition to their spicy effect, these also have a slimming effect, as they prevent the formation of new fat cells in the body.

Other home remedies, which may already be found in the medicine cabinet or in the wild, also make you fit for winter and strengthen the immune system against viruses, bacteria and other pathogens. These include rose hips. The natural cold vitamin C can be found free of charge and completely without side effects in the great outdoors. 100 grams of the red fruits contain 25 times as much vitamin C as the same amount of oranges. Rosehip pulp can be consumed pure, but there is also rosehip powder that can be mixed into muesli.

Onions, garlic or wild garlic not only help when the cold has already broken out, but also prevent the pathogens from getting that far in the first place. All three plants contain the immune-boosting compound alliin and can be included in the daily diet. Ginger is also considered an all-rounder when it comes to health. As a tea against an existing cold - but also as an immune-boosting remedy in the form of a longer tea cure.
This text may contain translation errors as the translation was done by an online translation tool.